BACK

The "influences vehicle" passes by the "Monumento della Vittoria", Bolzano/Bozen
BIRD FLU / VOGELGRIPPE: BOLZANO STATION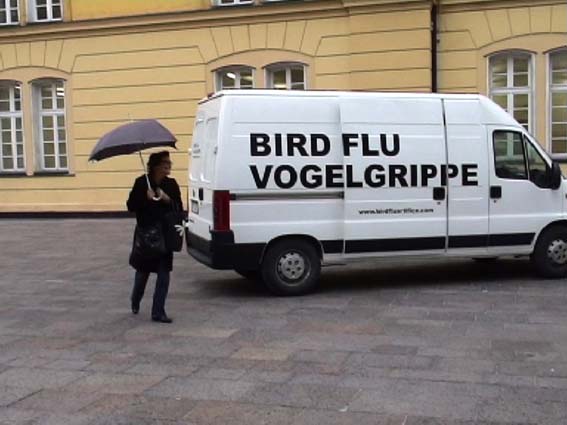 The chief curator of Museion Letizia Ragaglia.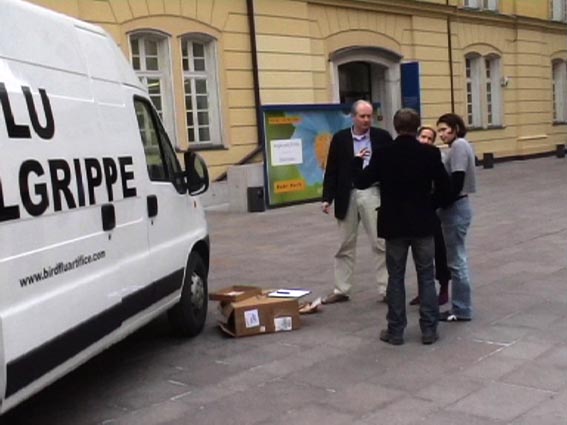 The Vogelgrippe Vehicle, Stefano Cagol and the director of Museion Andreas Hapkemeyer, and its staff.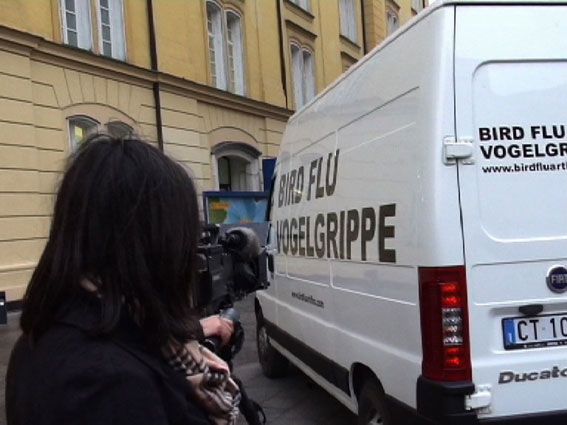 The cockle sound involves the interest of ORF Tv that comes to looks at what's happening.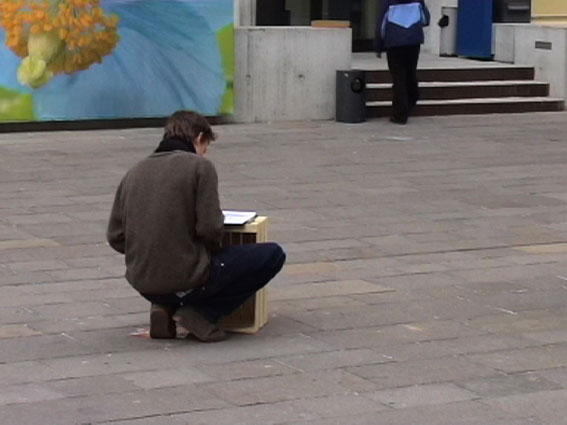 People write the personal influences and choose the badges.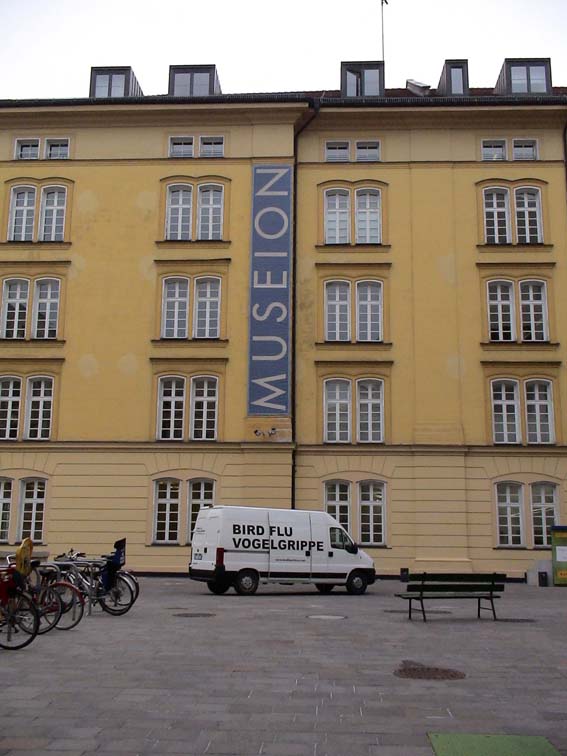 The vehicle stays in front of Museion - Museum of modern and contemporary art in Bozen, partner of the project,
while inside the space a solo show of Roni Horn is on.

© stefano cagol 2006