BACK
BIRD FLU / VOGELGRIPPE: INNSBRUCK STATION


The artist cockles with a megaphone in front of an imperturbable Stefan Bidner, the director of the Kunstraum,
while the photographer and the journalist of "Die Neue" are spectators of the action.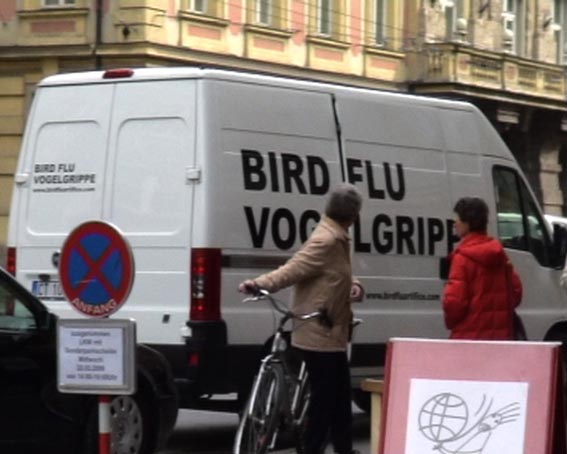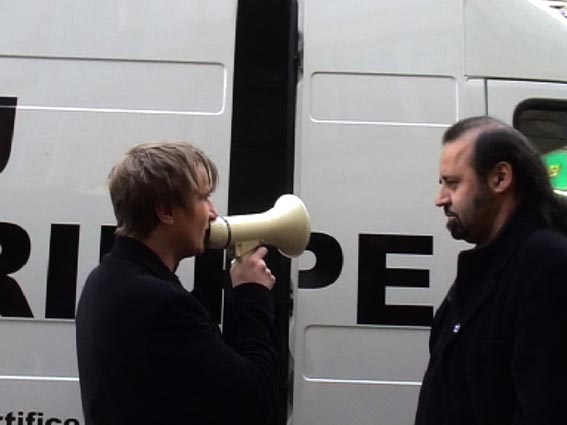 Stefano Cagol and Stefan Bidner, Kunstraum director.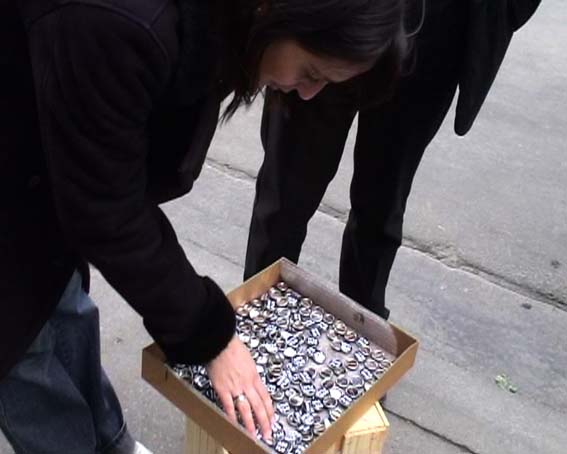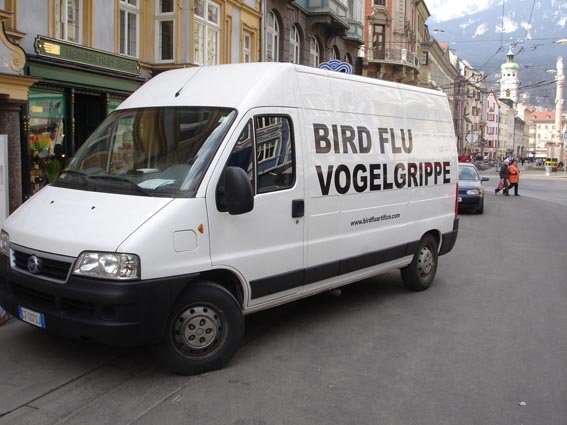 The vehicle is out of the Kunstarum Innsbruck along the very central street of Marie Theresien Strasse.

The badges ready for the distribution with the contemporary influences: sex flu, war flu, ass flu, politics flu, art flu,
star flu, pig flu, pussy flu, religion flu, money flu.

© stefano cagol 2006