BACK
BIRD FLU / VOGELGRIPPE: LEIPZIG STATION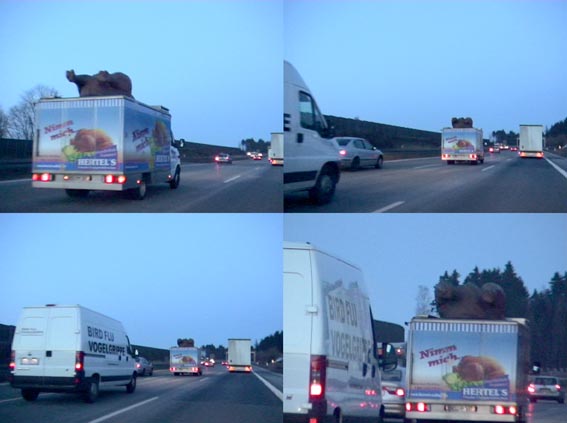 THE GREAT ENCOUNTER. During the trip along the German highway there's an unexpected encounter:
the bird flu vehicle follows a truck with a strange and enormous roast chicken on its roof, they are an incredibly, Funny / Tragic perfect couple.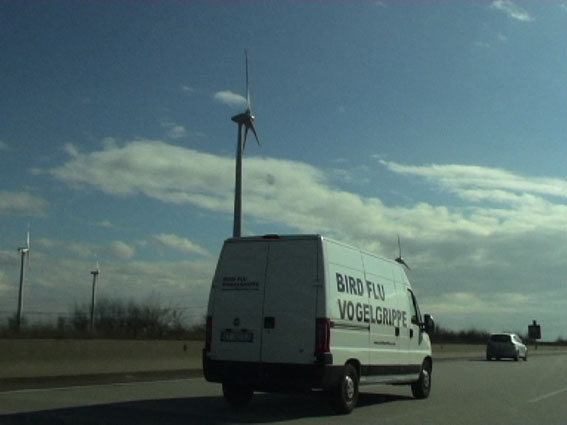 During the trip the vehicle meets positive andnegative influences: the wind influence and the chemical/atomic influence.
© stefano cagol 2006