VIDEOS (Youtube)

+ ALL THE STATIONS (Images + original videos):


[ TRENTO | BOLZANO | INNSBRUCK | MUENCHEN | NUERNBERG | LEIPZIG | BERLIN ]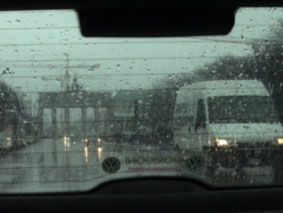 Bird Flu / Vogelgrippe
is
"A mental and physical trip into the center of Europe, between real and unreal fears, physical and mental influences."
is
"an acute febrile highly contagious viral disease or
a power to influence persons or events especially power based on prestige" (stefano cagol)



Stations Plan
Some details:

A white and aseptic truck will move through the European cities, and will stop in front of involved art spaces and meaningful places.
On its sides the big words "bird flu" will be positioned.
Around the truck and during hours of stop in every city, there will be the distribution of a series of 5000 badges with the combinations of some words with the "flu" term:
like
"Art Flu, Ass Flu, Politic Flu, Money Flu, Opinion Flu,TV Flu, Dead Flu, Love Flu, Tami Flu, Bird Flu, Star Flu,
Peace Flu, Dog Flu, Toy Flu, Sex Flu, Techno Flu, Angel Flu, Boy Flu, War Flu, Religion Flu, Gun Flu, Pig Flu, Pussy Flu, Girl Flu"
And during the stops the truck will propagate a strange and ironic cackle sound.
Then a video will be the real documentation of the trip into the heart of Europe. (stefano cagol)




A project promoted by the Galleria Civica - Civic Gallery of Contemporary Art, Trento
In collaboration with
> Museion - Museum of Modern and Contemporary Art, Bozen
> Kunstraum, Innsbruck